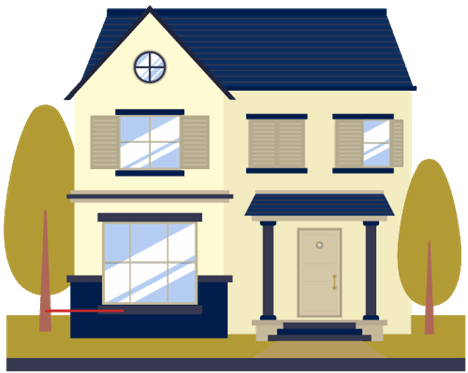 Commercial Junk Removal
We understand the importance of maintaining a clean and professional environment for your business, which is why we offer efficient and hassle-free junk removal services tailored to your commercial needs.
Whether you're dealing with old office furniture, equipment, or construction debris, we are here to help. We prioritize safety and efficiency, ensuring that your commercial space is cleared of clutter in a timely manner.
Say goodbye to the stress and inconvenience of junk piling up at your business. Trust our team to keep your commercial property clean, organized, and free from unnecessary clutter. Contact us today for reliable and customized commercial junk removal services.
Our Process From Start to Finish
Wondering how our junk removal process works? Here's a step-by-step guide to give you a clear understanding of our seamless process from start to finish:
1. Contact us
Connect with us through our convenient channels. Whether you prefer filling out our online form, giving us a call at 772-202-0773, or sending an email to verobeachjunk@gmail.com, let us know the details of the items you need removed, your location, and your preferred date and time.
2. Receive a customized quote or estimate
To provide you with an accurate quote or estimate, we may request photos of the items. By sending them to 772-202-0773, we can assess the scope of the job. In cases where item volume is difficult to determine, we will provide you with an estimated range.
3. On-site evaluation for accurate pricing
For complex or larger projects, we offer a free on-site estimate. Our team will visit your location to assess the size, volume, and type of items that need to be taken away. This allows us to provide you with a precise quote tailored to your specific needs.
4. Efficiently remove the junk
Once you accept the estimate or quote, we'll get to work. We'll schedule a convenient day and time or start the job immediately. Our professional team will efficiently load up the items onto our trucks, ensuring a thorough cleanup of the job area.
5. Responsible disposal
Rest assured, we prioritize responsible disposal. We handle the proper disposal of all items, taking pride in our commitment to recycling and donating as much as possible to local organizations and community members.
6. Enjoy your clutter-free space
After our team has completed the job, you'll be left with a clean, clutter-free space to enjoy. Say goodbye to the stress, mess, and hassle of junk removal. With our services, reclaiming your space has never been easier.
Ready to get started? Contact us today and experience the convenience of our junk removal services. Let us help you create a clutter-free environment that allows you to live and work with peace of mind.